Polestar Performance Upgrades for Select 2023 Volvo Models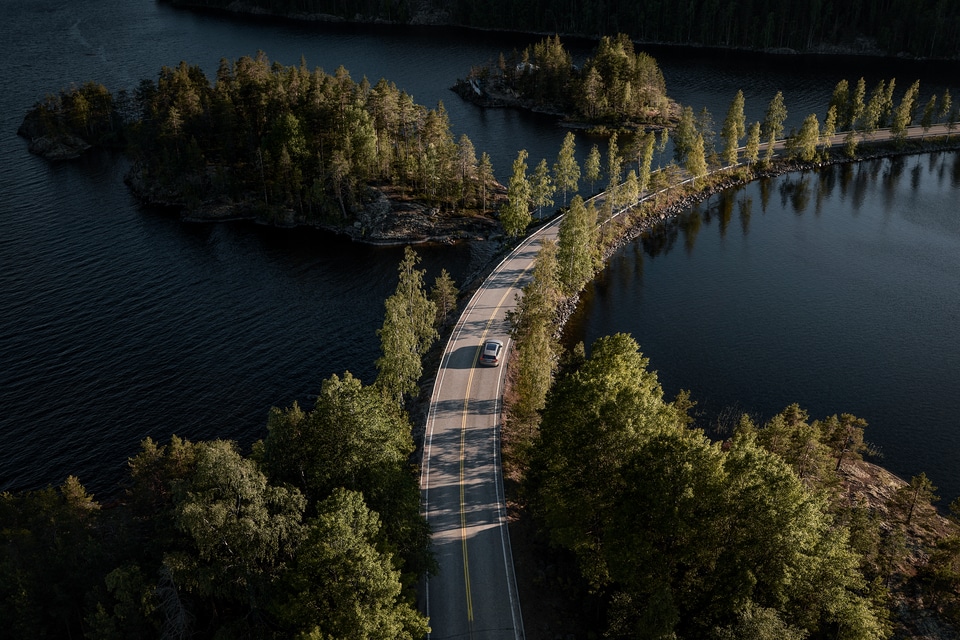 At The Autobarn Volvo Cars Oak Park, we're pleased to announce exciting upgrades made to the coming Volvo lineup. These have to do with Polestar Engineered performance enhancements spanning Volvo S60 luxury sedans, Volvo V60 luxury wagons and Volvo XC60 luxury SUVs.
As a whole, the Polestar Engineered trim features elevated output and handling across select Volvo plug-in hybrid models.
Polestar Engineered - What it Means to a Volvo Plug-In Hybrid
For certain 2023 Volvo luxury models, the Polestar Engineered trim rises above the Ultimate equipment level. And to this are improved attributes and dynamic traits, which in total raise the bar in performance.
In essence, Polestar Engineered provides components that are output focused. They are the perfect complement to the Volvo brand's 90 years of experience in building superior vehicles and the safety therein.
By combining these two designs, produced is a Volvo S60 with elevated performance from a single, overnight charge. This a best of worlds approach to commuting or long-distance travel.
Exterior Elements of Polestar Engineered
With performance being the premise to the Polestar Engineered trim, expect those systems and components earning the most from a plugged-in charge.
Across Volvo S60, Volvo V60 and Volvo XC60 plug-in hybrid (PHEV) models, delivered are the following, exterior details -- at a glance:
Performance values herald 455 hp combined and generated torque of 523 lb.-ft.
Front Brembo brakes exhibit gold-colored calipers.
Akebono brakes are exclusive to Volvo XC60.
Forged alloy wheels are 19-inches in diameter, mated to summer tires on both Volvo S60 and V60.
High-gloss, black window trim and mirror caps round-out exterior elements.
Other performance-focused elements to Polestar Engineered incorporate the following and benefits to each - in detail.
Polestar Engineered Sport Chassis
Stiffer springs are the main detail to the sport chassis. By lowering body and ride height, there's never a bounce given the lower center of gravity.
And by virtue, handling is made more effective with a lower-riding vehicle.
Öhlins Dampers
When it comes to handling and holding to the road, Öhlins dampers are the best on the market.
While Öhlins is world-renowned for the manufacture of competition dampers, your Öhlins dampers ensure wheels make quick contact with the road upon passing over a pothole or bump.
Polestar Engineered Front Strut Bar
Between the front suspension towers is where the Polestar Engineered strut bar is mounted. Here, the shock absorbers and dampers are housed as well.
In all, the front strut bar enables quick responses to steering-wheel maneuvering at all speeds. And when it comes to rounding curves, the high-precision element delivers superb control.
Interior Facets of Polestar Engineered
The Polestar Engineered trim offers a series of attractive interior elements of a race-inspired theme. Noticeable as soon as stepping into your Volvo V60 Polestar Engineered, aluminum sport pedals feature anti-slip inserts.
Other interior aspects to the Polestar Engineered trim are seen in the following, key details:
Front sport seats are surfaced in charcoal-colored, Nappa leather with an open grid design.
Seat belts are gold colored.
The driver head-up display is graphical in presentation of customizable instrumentation.
Front seats and steering wheel are heated.
Bowers & Wilkins premium sound surrounds the entire cabin.
Google Applications of Google Maps, Google Assistant and Google Play are built-in and voice activated.
The Autobarn Volvo Cars Oak Park - Home to Polestar Engineered Volvo Performance Models
Contact us regarding our featured lineup of 2023 Volvo Polestar Engineered trims for Volvo S60, Volvo V60 and Volvo XC60.
You may also inquire about pre-ordering your Volvo Polestar Engineered model preference.