New Luxury 2021 XC90 Plug-in Hybrid for Sale in Oak Park, IL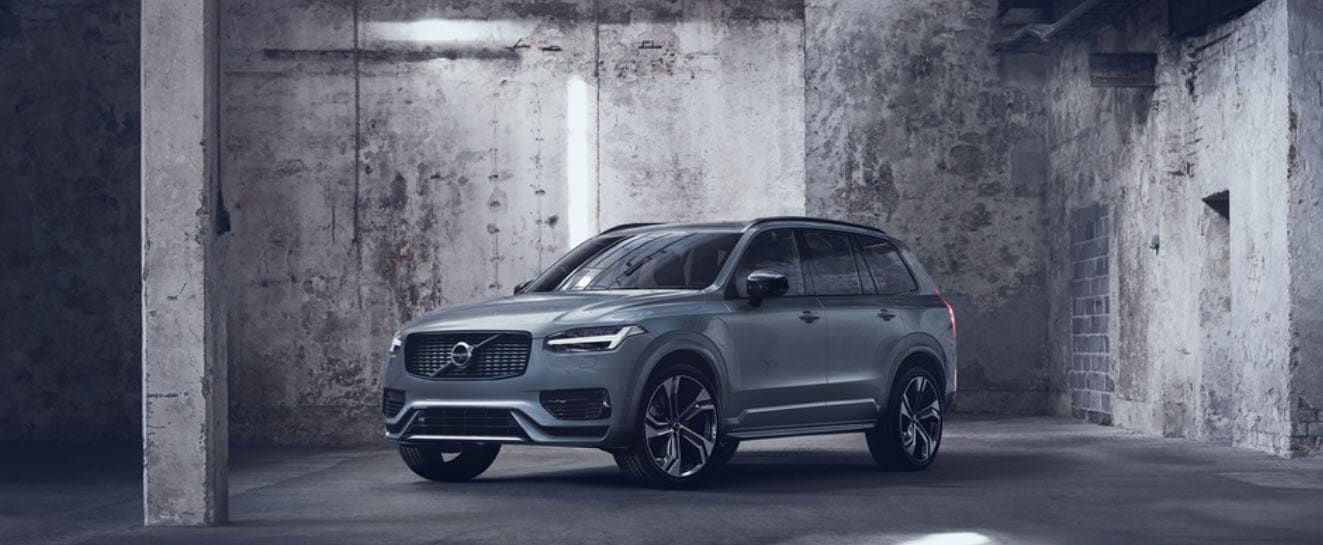 Volvo XC90 Recharge Hybrid Benefits at The Autobarn Volvo Cars Oak Park Near Oak Park, IL
At The Autobarn Volvo Cars Oak Park, we take absolute pride in the Volvo XC90 Recharge plug-in hybrid. This luxury SUV is fit for all contingencies, and solely comprises the Volvo plug-in hybrid vanguard. So, with daily lease and auto-loan specials applied, it behooves the Chicago client to satisfy your curiosity in a plug-in hybrid of Volvo standards made.
As a brand, Volvo Cars has helped pioneer hybrid designs. This stems from an automaker already employing hydroelectricity to power production plants. As well, recycled materials are used within interior spaces. The premise: Volvo Cars desires an all-sustainable approach to developing its vehicles.
2021 Volvo XC90 Recharge Plug-In Hybrid Characteristics
Performance-Wise
Volvo XC90 Recharge provides for up to 18-miles of pure-electric roaming. Combined, there's fuel economy of 55 mpge for up to seven occupants to be shuffled about Chicago. And two trims of R-Design and Inscription see the same in performance values of 400 hp combined, and generated torque comprising 472 lb.-ft.
Interior Virtues
Enabled is storage within 85.7 cu.-ft. of cargo spacing. And towing opportunities feature the ability to haul up to 5,000-lbs. With the larger dimensions of Volvo XC90 Recharge, there's more space for guests amid an interior replete with luxurious splendor. Seats throughout are supplely surfaced in leather while inlays are trimmed in fabric. Harman Kardon speakers offer pristine audio accompaniments, and advanced air filtration helps ensure a cabin free of pollutants.
Exterior Features
Each trim features dual-integrated tailpipes and 20-inch, Black Diamond-cut alloy wheels. Choice of seven exterior colors lend a sense of sophistication and refinement in their muted tones. Above all, lines and contours encourage relative speed brought about by an electric motor boosting acceleration of the fuel-fired engine.
Technological Essentials and Safety-Mindedness
Volvo XC90 Recharge possesses those inherent Volvo safety features found no where else. From lane keeping assistance and cross-traffic alerting to radar-based sensors detailing the road ahead, nothing is left to chance. Every aspect of intelligent driver assistance has been designed and engineered for a safer journey from Maywood or Franklin Park.
And one mustn't forget those integrated smartphone applications of Apple CarPlay® and Android Auto™ found on a centralized touschcreen, allowing for enjoyable road trips largely free of caustic tailpipe emissions.
The Electric Vehicle Federal Tax Credit
In trying to entice consumers toward acquiring a Plug-in Hybrid, Electric Vehicle (PHEV), the federal government has instituted a tax credit of up to $7,500. As a plug-in hybrid, Volvo XC90 Recharge fits the bill. So, in the year of acquisition, a federal tax bill may be wiped free given the terms of the EV Federal Tax Credit as applied to Volvo XC90 Recharge.
Financing or Leasing, Specials Advertised Daily
When looking to finance an auto loan, specials may encompass a lower Annual Percentage Rate (APR) and the waiving of down payments. This also depends upon credit rating. But have no fear, our fluent finance professionals will seek out all options to help your Volvo XC90 Recharge goals.
Should you be interested in leasing Volvo XC90 Recharge, deals will comprise a lower monthly payment as opposed to a new-vehicle purchase. And an end-of-lease option allowing for return of the leased Volvo XC90 Recharge to lease another Volvo model is an attractive alternative. Think of this as being able to drive the latest Volvo every three years.
Hybrid Benefits at The Autobarn Volvo Cars Oak Park
Feel free to visit our local Oak Park area dealership today to learn more about Volvo XC90 Recharge.
Make an Inquiry