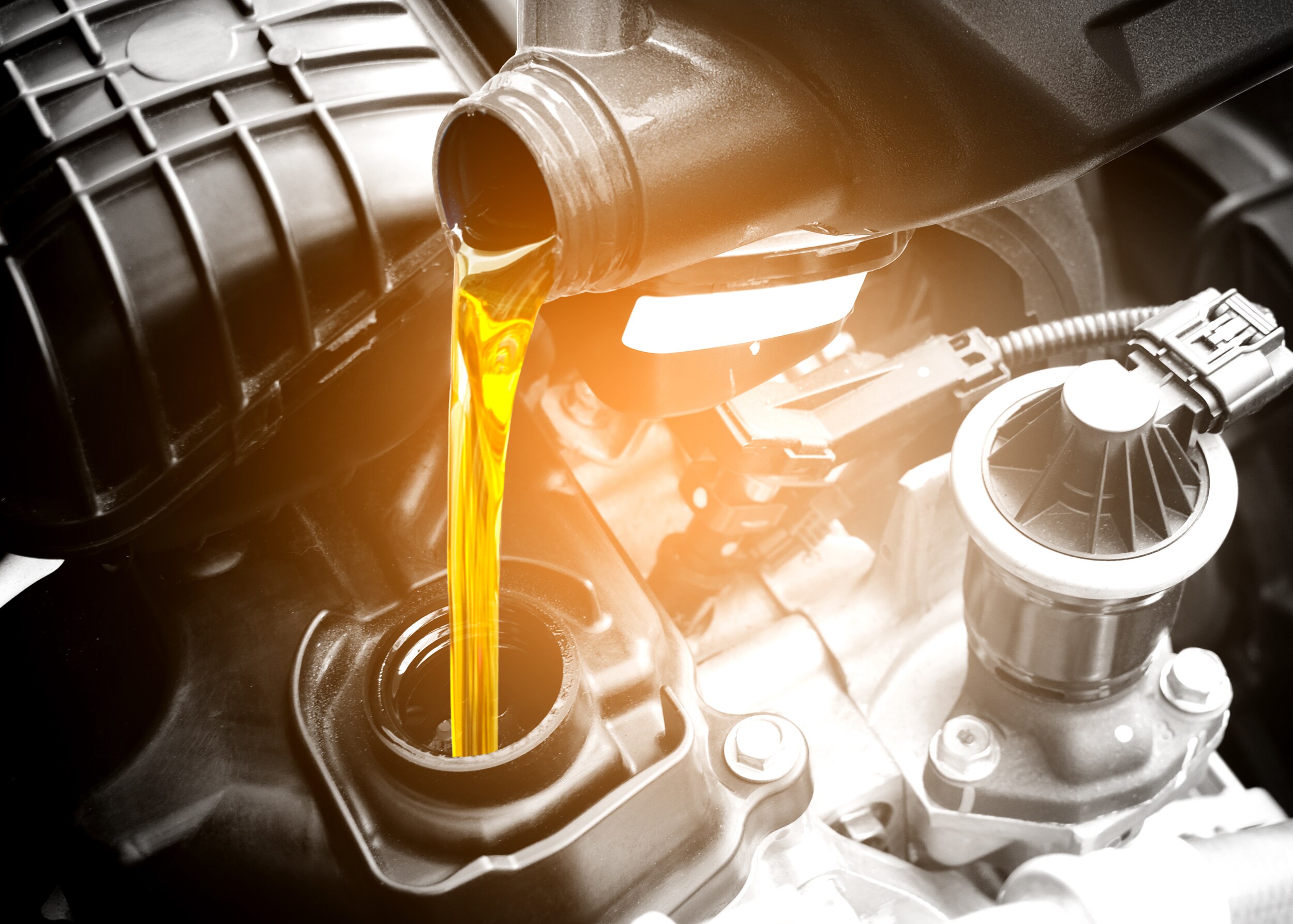 Volvo Oil Changes at The Autobarn Volvo Cars Oak Park
Regular oil changes are essential to help maintain your Volvo's fuel efficiency, longevity, and more! With every oil change, our expert technicians will review your vehicle to ensure its safety and performance. And if you notice any alarming sounds or odd smoke, you should schedule your maintenance with our factory-trained service technicians right away. We offer everything your Volvo needs in not just a timely manner but also a cost-effective one.
Learn more about the importance of regular oil change, from when to change your oil and what type of oil your Volvo needs to how to tell if you need an oil change and more! And for help staying up to date, try out our recommended maintenance look-up tool for detailed maintenance information.
Why service at The Autobarn Volvo Cars Oak Park?
Our team of expert and experienced Volvo maintenance technicians have the tools and knowledge needed to offer a quick and cost-effective solution to all your repair and maintenance needs. We also offer the My Volvo Experience to help set your mind at ease and a slew of additional benefits including:
Competitive oil and filter prices
Factory-trained technicians
Only use genuine parts
Digital service bookings
Importance of Oil Changes
Regular oil changes twice a year are essential to helping maintain your Volvo's lubrication since the friction between moving parts generates a tremendous amount of heat and can cause your car to overheat without proper lubrication. Oil is vital to keep all your Volvo's moving parts lubricated but only lasts a few thousand miles (10,000 miles).
The older the oil, the more it becomes contaminated with carbon, microscopic particles of metal, water vapor, and acids from the combustion process. The oil filter traps these contaminants, but when the filter's element is saturated the oil will start to break down and lose its lubricating ability.
Benefits of Synthetic Oil
Synthetic oil uses all the latest research to help better lubricate your engine system. Specially formulated, synthetic oil is made from base oil, powder additives, and a carrier oil that enforces an even distribution of the additives. Just like regular oil, synthetic oil should be changed out at least every 10,000 miles, as well as your oil filter simultaneously every oil change. Synthetic oil technological advantages include:
Uniform molecular size means less friction
Refinement and engineering reduce deposits
Additives boost protection and can clean engines
Better function in cold and extreme weather
Cleaner oil with fewer impurities
Volvo Recommended Oil
Volvo recommends Castrol® EDGE® Professional engine oil. To be sure that you are using an approved oil, check the container label, which should carry the specification, or see your authorized Volvo Dealer, who will have approved oil in stock and available for purchase.
How to Check Oil Levels
Park on a level ground
Wait for your engine to cool but isn't cold (about an hour)
Review your Volvo's Owner's Manual to find oil location and additional instructions
Open the hood and find the oil location
Remove dipstick found under the hood
Clean thoroughly and re-insert again to get an accurate reading
Oil Change FAQs
It's important to change your oil every 7,500 to 10,000 miles. Older cars may need oil changes more frequently to ensure proper lubrication for the older parts.
No, however synthetic oil is recommended for the longevity and benefits it provides.
Volvo recommends Castrol® EDGE® Professional engine oil.
Regular oil changes help maintain your engine's lubrication and help reduce the possibility of overheating caused by friction.
Yes, oil filters ensure your engine is only getting clean oil.
When a "Change Engine Oil Soon" notification shows up on your digital cluster, you should get your oil changed as soon as possible.
If it's been over six months since your last oil change, your engine is overheating, you see oil leaking, or hear odd noises; you should bring your car in right away.
Hours
Monday

9am - 8pm

Tuesday

9am - 8pm

Wednesday

9am - 8pm

Thursday

9am - 8pm

Friday

9am - 8pm

Saturday

9am - 6pm

Sunday

Closed
Directions
Get Directions